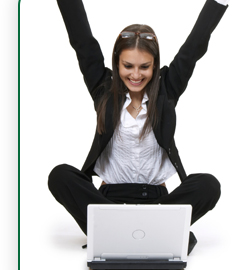 It all comes down to getting paid.
PromoPayment makes it easy for you to get paid faster and more easily via credit cards or e-check.
Accepting electronic payments does not have to be complicated – or very expensive.
PromoPayment will provide you everything you need to accept all major credit cards. We can help you with online, phone or swiped transactions – even mobile payments.
Easily collect deposits when you take an order. Charge the balance immediately when shipped. Eliminate receivable and collection headaches.
Minimize the hassles of PCI-Compliance. Our gateway and processing solutions are 100% PCI-compliant and completely secure.
Our processing solutions and merchant accounts are specifically designed for the advertising specialty industry. Straightforward, competitive rates designed to minimize surcharges for business-to-business transactions.

PromoPayment will Meet or Beat your current processing program – guaranteed. Get a $25 gift card if we can't beat your program.
Get Paid Easier, Faster, Safer

Easy Technology
Makes it Easy
Saves You Money

QuickBooks Plug-in
ASI ProfitMaker Link
Online or Mobile Payments

Simple application to get started
Unlimited support
Available for U.S. and Canadian Merchants

Eliminate costly terminals
Minimize receivables
Save with eCheck option